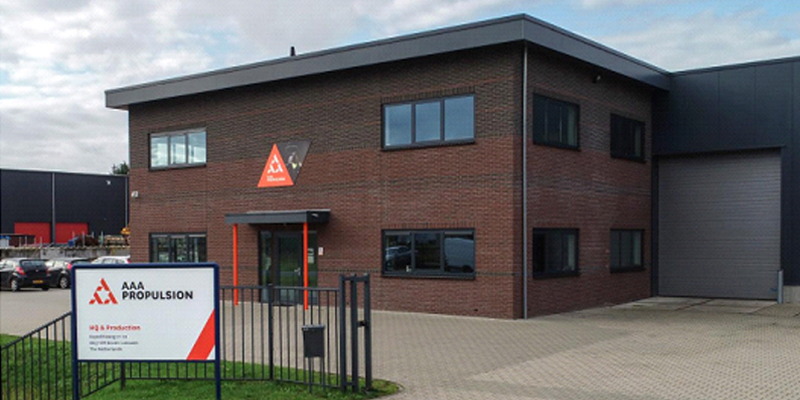 AAA PROPULSION

Products

A-Pods Z-Drive Transverse Thruster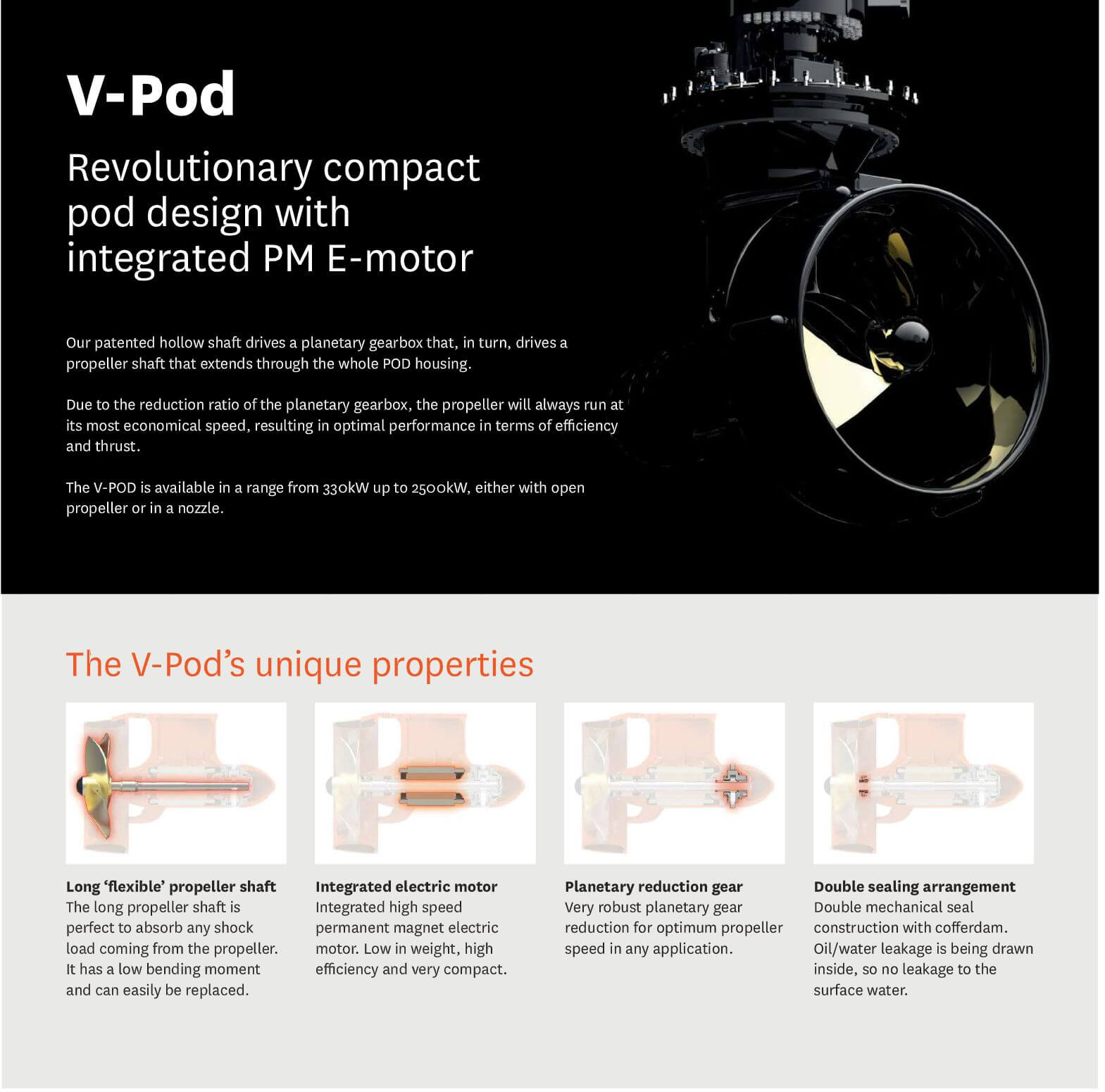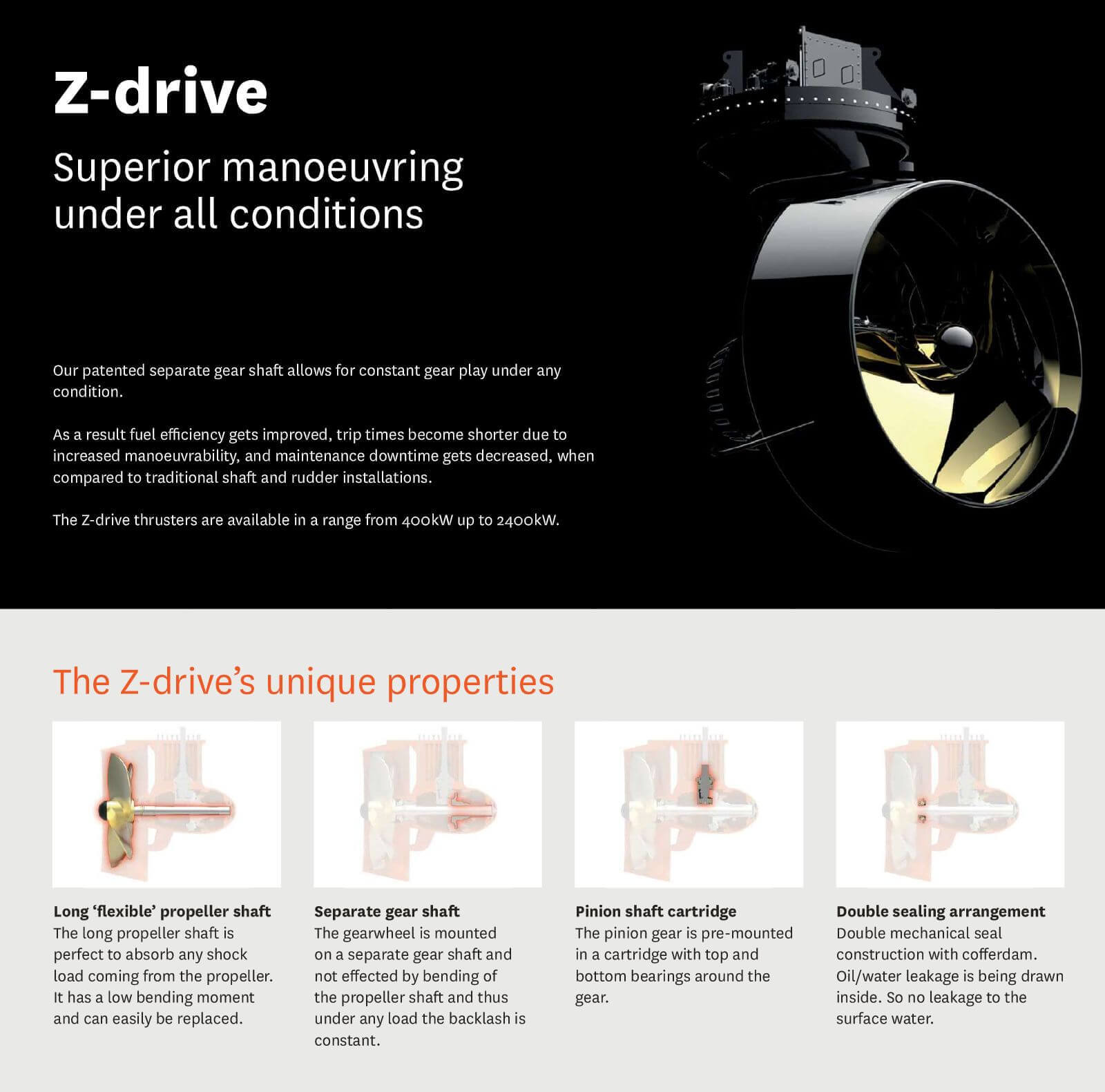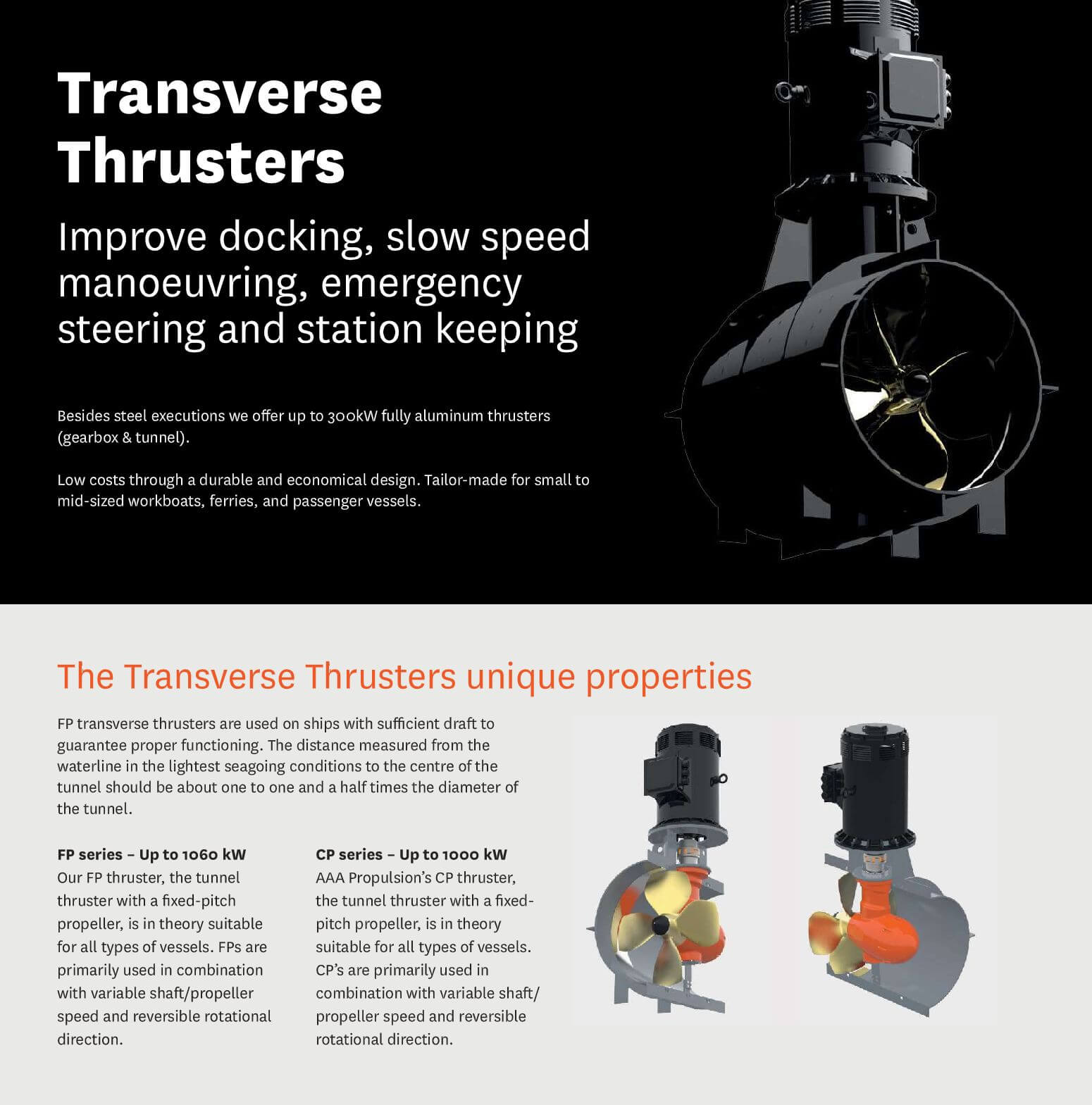 A-Pod

Our patented and compact A-Pod PG is the first electrically driven propulsion system with an integrated electric motor, hollow drive shaft and planetary gearbox. The extended propeller shaft runs through the whole POD housing. Due to the reduction ratio of the planetary gearbox, the propeller always runs at its most economical speed, resulting in optimal performance in terms of efficiency and thrust.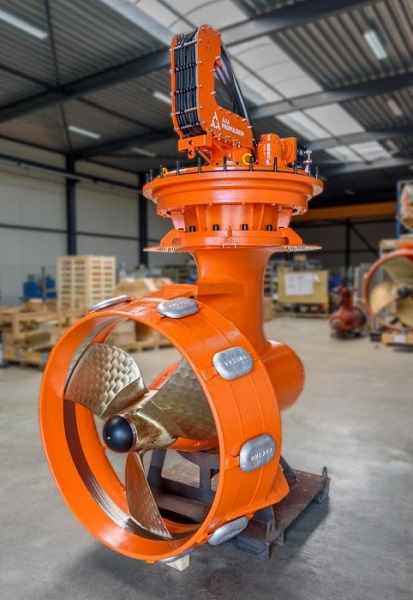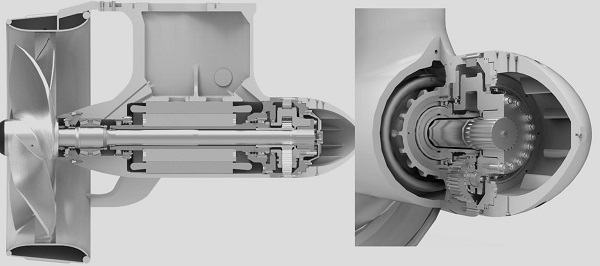 A-Pod CRP

Electric podded Azimuth two counter rotating propellers by two independent controlled electric motors

References:

Model: A-Pod600DD (2x)

Power: 250kW Vessel: Rain Express





Vessel: Merwestroom Waddenstroom Scheldestroom

Model: A-Pod600PG (2x) Power: 600kW

Model: A-Pod670PG (2x)Power: 650kW

*Contributing to a cleaner environment while maintaining the best sailing conditions for your vessel.

*Compact, quiet, electric and efficient ship propulsion solutions, resulting in lower energy consumption.

*With an emphasis on environment, sustainability and electrical technology, we develop and build a range of efficient POD propulsion systems.

*Practice what you preach, with each propulsion package we offer a 5-year warranty in combination with an SLA-contract.

*Optimize each individual project with CFD to get the most out of the propulsion package.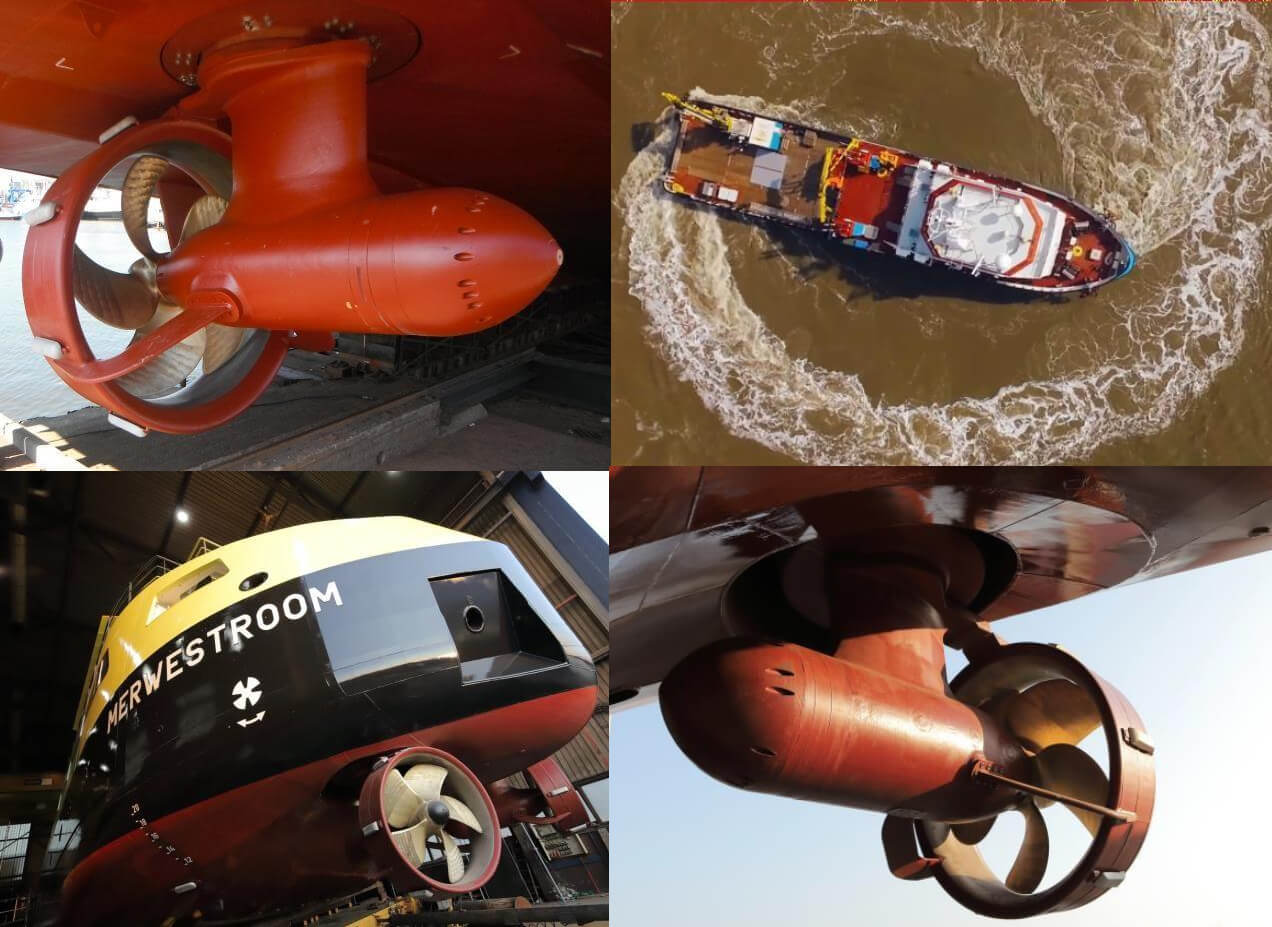 Transverse Thruster
Scope of application
FP transverse thrusters are used on ships with sufficient draft to guarantee proper functioning. The distance measured from the waterline in the lightest seagoing conditions to the centre of the tunnel should be about one to one and a half times the diameter of the tunnel.