WABTEC Authorized Yue On Singapore Pte.Ltd as Sole Agent in China
WABTEC authorized Yue On Singapore Pte.Ltd as Sole agency in China. Yue On Singapore company was fully responsible for the sales, technical service of WABTEC's diesel engine.
Environmental control in China are becoming more and more serious, our two companies will cooperate strongly to bring the new vitality to China's marine field, and we believe that we enable to contribute to the China's environment protection.
Yue On Singapore Pte.Ltd. registered in Singapore. There is an office in Qinhuangdao city Hebei province China. Yue On is a technical trading company .The employees are specialized in the area of marine engine and trade. We have more than 10 years experience in shipping machine equipment and components. Since the company established, the business has been increasing continually. Depending on the rich expertise and excellent service, Yue On has acquired a remarkable achievement at ship support, offshore, etc.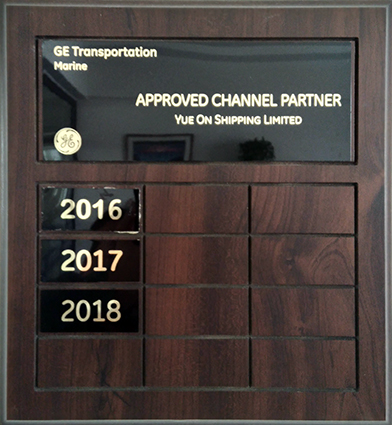 GE Authorization
Yue On CEO Peter Zhang  and GE senior managers